Second Look

for ART MOVES V shown at TCC Cafes
Project Brief:

For the fifth edition of ART MOVES, the curatorial vision starts with the title Second Look. As the group of artists selected produce very bold and stylistic works, we see these works as windows to their inspiration from life and the daily happenings around us. Art as a window to encourage a holistic view on involvement; not only to see art but to also have a chance to indulge in a healthier choice. This is giving a second look to our conscious choice on art and food.



I was commissioned to design the Facebook collaterals for them.
I felt that the value of this exhibition was to promote these fresh graduates and assist them in kickstarting their career in the arts industry. Thus, I felt for the Facebook Event Cover, their names should be included.
An example of the posts; the first artist is Avis Ann Yeyoon.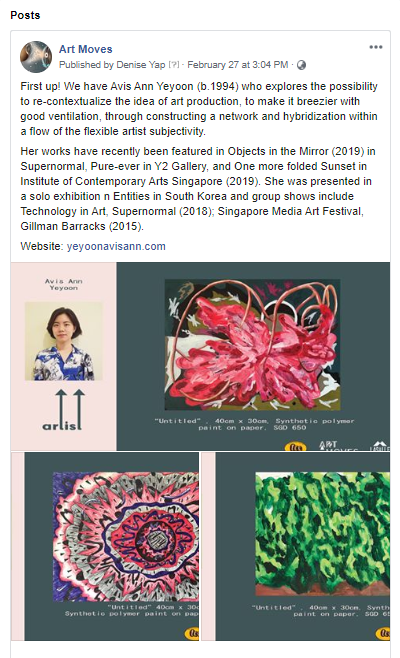 Apart from that, the artist and artwork details can be used as content for the social media platforms. It also acts as a online digital catalogue where audiences can access anytime.